The human spirit is stronger than anything that can happen to it.


--C.C. Scott
the other weekend was a walk-around-the-city/wall-climbing weekend spent with my friends from college.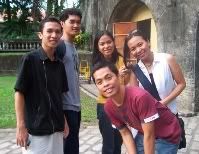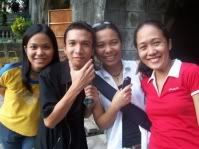 p6peeps in manila: clownin' around
we used to be five, now we're six.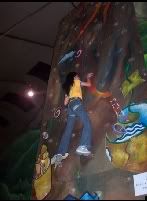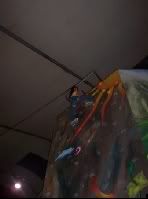 wall-climbing: the caterpillar way
whoohoo, i conquered my acrophobia again!
last weekend was
lasingan
/celebration weekend spent with four of my gal friends from high school. we had full bottles of bailey's irish cream, smirnoff red vodka, blueberry vodka cruiser, and san miguel super dry right in the living room of our friends' condo unit somewhere in malate... but nobody got drunk.
pagka-walay
challenge. maybe next time,
kung inom lang ang among tuyo, mag
-tanduay, anejo rhum, red horse
og
ginebra san miguel
na lang mi!
hehehe.
click here
for the related story. (warning: the link may take ages to open, but it's worth the wait. click refresh or reload if you don't see the entry for november 21.)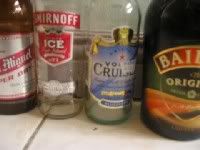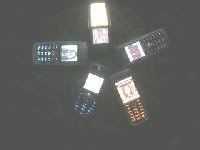 empty bottles and our trusty gadgets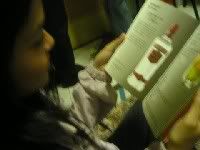 portraits of a certified diligent student, hahaha!

i've finally seen her. she got most of her looks from my
kuya
-- from the hair, to the china eyes, to the lips -- and it's not just me talking, even her mother and her maternal grandparents say so.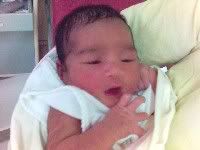 uber-cute!!!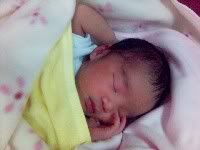 mabait at maporma kung tulog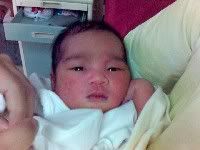 mataray at sobrang likot kapag gising
as of yesterday, she's only four days old, but oh my...when i laid my eyes on her, it was made clear to me that my bratty days are already numbered. yes, i'm going to be dethroned! she got the looks, the charm, and the attitude
kaya wala talaga akong laban
, hahaha.