"When all dust is settled and all the crowds are gone,
the things that matter are faith, family, and friends"
happy new year, everyone!
let me show you glimpses of how my holiday season has been...
eventhough some of us weren't around for the annual christmas party -- some are currently out of the country, some are somewhere else in the country -- my christmas day was warmly spent with titas, titos, cousins, and family friends on my mother's side.
because christmas ain't christmas enough when spent far from the company of people who truly matter, come high or low water... we always spend it together.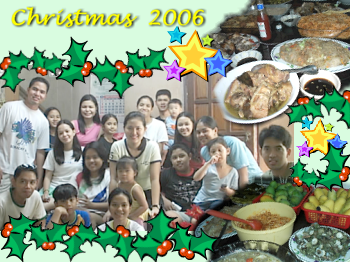 12.25.06 christmas day with the family circle:
some of my cousins and i
the days after that...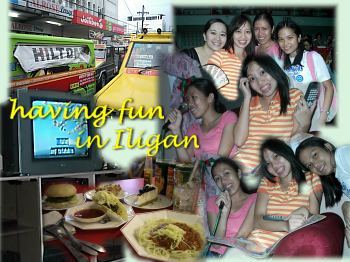 12.28.06 foodtrip, joyride, and videoke with the gal pals
rose, travel buddy, cinema buddy, i:

kami na naman??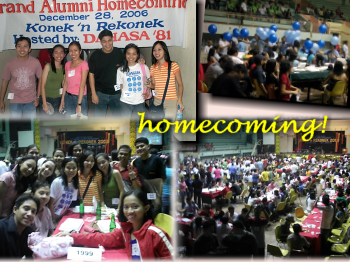 12.28.06 our high school's grand alumni homecoming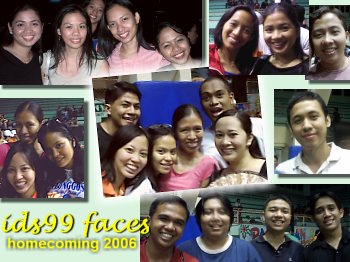 12.28.06 ids99 peeps at the reunion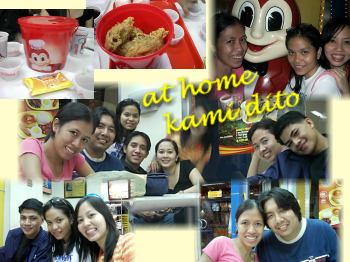 12.28.06 a just-before-midnight trip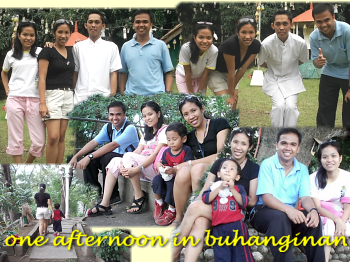 12.29.06 revisiting buhanginan
buhanginan
is a hill and is the location of
iligan city
's seat of government. as an elevated area, it provides a good view of the city proper's physical layout.
i went there with my friends and godson kenj to inspect my future office. i'm running for mayor this coming election, you know. it's time for me to challenge the incumbent. uhm, what am i saying?! nyah, nyah, i'm only kidding.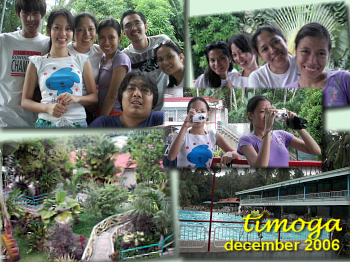 12.30.06 yeah, timoga!!!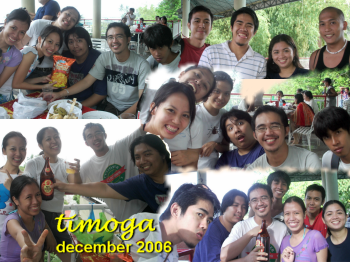 12.30.06 ids99 peeps in timoga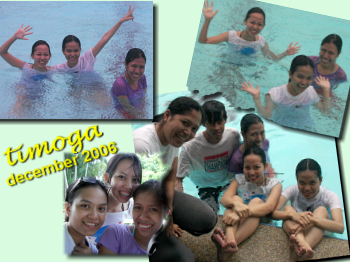 12.30.06 enjoying water that's flowing, icy cold, and crystal clear!
just so you know how i'm doing: i'm home, happy, and enjoying my well-earned bum-time.