presenting the original cast of the caterpillar story...
ilian and rowcey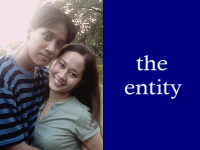 a.k.a the entity
if one cannot be, the other cannot be.
ilian
a.k.a. the little prince
the geek. the best in science. the hoax-buster. the tech-wiz and tech-support authority. the rose's co-entity. the sub-entity.
rowcey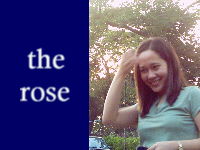 a.k.a. the rose
the nerd. the best in math. miss sexy. miss consciousness. the small girl with the foreign accent. the paradox. the little prince's rose and co-entity. also the sub-entity. (additional info: probably the only rose propagated from a violet!)
sealdi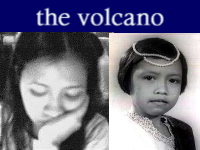 a.k.a. the volcano
kinilaw. the ranting slave-slash-anyone but the boss. the girl with the kindergarten name. the woman from mars and from venus. the original freak. the caterpillar's cinema buddy. the dangerous influence.
yoni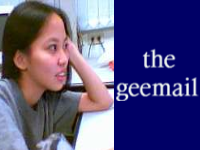 a.k.a. the geemail
little miss innocent and clueless... no more. the little voice. the occasionally irritated sweet shrieker. the angelic-looking thin lass.
val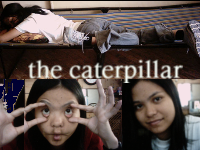 a.k.a. the caterpillar
this blog's pagemaster. the 24/7 babbler. the temperamental thrillseeking shrieker. the seemingly bossy unbridled sarcastic. the hopeless romantic passing off as a cynic.