Enjoy when you can, and endure when you must.
--Johann Wolfgang von Goethe
today, i succumbed to
boondoggling
... again. i got bored and lost the heart to do things that need to be done, so i played with windoze paint. bad?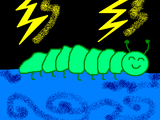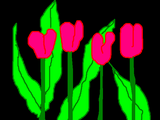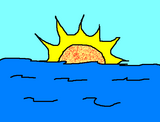 click pictures to see full versions
geez, heaven help me. i need recharging... badly. i want to go HOME.
home.
home seems to be so far away now... expensive, too. a plane ride to singapore is way, way cheaper compared to any ride that would bring me back to my family and my home. how bad can it be, huh? how bad? add to that, this is the longest time that i've ever been away. i cannot go on deceiving myself that i'm still okay with this because no matter what, i still know that for every moment of happiness that i find here, really being home could make me feel so much more... sooooooooo much more... soooooooooooo much more. (much
na
, more
pa
.)
i can be happier there but i'm here. what else can i say, reality bites? yes, reality bites.
p.s. (1) iligan isn't that far from here, is it? (2) happy fiesta, iligan. welcome me back this october. *winks*