"It's time now to sing out, though the story never ends..."


-- Seasons of Love, RENT
yey, another
TOSP-AC
LTS for this semester! first, the team got invited by divine word college in albay. next, we
got a request from central luzon state university in nueva ecija
. then, we got another invitation... from angeles university foundation (AUF) in angeles city, pampanga!
from albay (i wasn't able to go due to conflict of sked, huhu), to nueva ecija, to pampanga, to...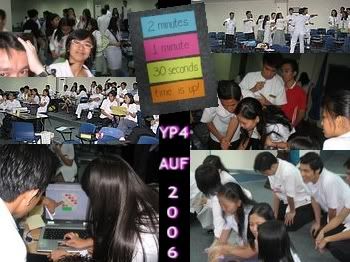 AUF's 09.21.06 youth power four: a one-day LTS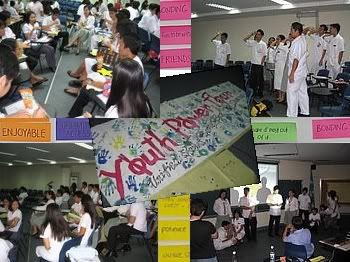 AUF LTS: another worthwhile learning experience!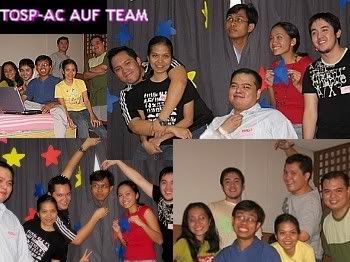 team of 6: jake. val. bandoy. braggy. maida. jeff.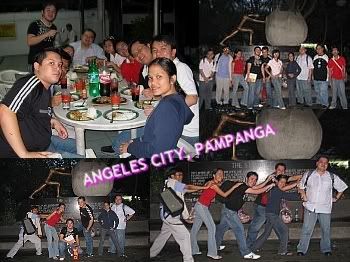 team pampanga. team sisig! (hehe)
hay, the best
ang sisig ng pampanga...
but i have to restrain myself from eating too much
sisig
. i've been told that one should eat
sisig
at most three times in a year only. bad cholesterol.
in this month alone, i know i've eaten
sisig
more than five times already.
ohmaigulai.