A book is the only place in which you can examine a fragile thought without breaking it, or explore an explosive idea without fear it will go off in your face.
It is one of the few havens remaining where a man's mind can get both provocation and privacy.
--Edward P. Morgan
this post is all about books...
...because i read a lot...
...because i learn a lot from reading...
...because i love reading...
the alchemist
i like this book for two reasons: (1) it is an easy read. (2) there are a lot of
quotable inspirational words
from this modern classic by
paulo coelho
.

quote:
"wherever your heart is, there you will find your treasure."
hope for the flowers
i find this illustrated book by trina paulus very, very inspiring. i've read it too many times already and i still want to read it over and over again. the story is simple and cute -- it's a very easy read with profound impact.

quote:
"you'll be a beautiful butterfly -- we're all waiting for you!"
the twelfth angel
among the books of
og mandino
, this one is my favorite. the story's so touching, i cried buckets while reading. everytime i feel like giving up, i only have to remind myself of how this book moved me and i'm back to "fighting form".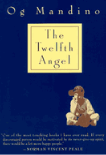 quote:
"never, never, never, never, never give up."
jonathan livingston seagull
this one is another very inspiring easy read and is a must-read spiritual classic from
richard bach
. mention the name jonathan to me and the first that comes to mind is a determined extraordinary seagull.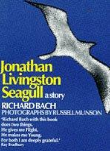 quote:
"don't believe what your eyes are telling you. all they show is limitation. look with your understanding, find out what you already know, and you'll see the way to fly."
the little prince
an easy read with nice story, cute illustrations and a haunting ending. antoine de saint exupery wrote it well. drawings of boa constrictors from the inside and the outside, baobabs, multiple sunsets and multiple sunrises experience, stars!!! it's no wonder
i adore this book
.
quote:
"all men have the stars... but they are not the same things for different people. for some, who are travelers, the stars are guides. for others they are no more than little lights in the sky. for others, who are scholars, they are problems. for my businessman they were wealth. but all these stars are silent. you -- you alone -- will have the stars as no one else has them--"
forrest gump*
this is a very funny, witty (or should i say "halfwit-ty"?) and insightful read from winston groom. it had me laughing and it had me crying. it made me feel human.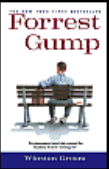 quote:
"bein' an idiot is no box of chocolates."
*the book is better than the movie.